Home Page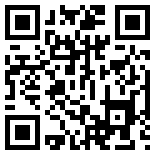 Serving both Home buyer and home sellers in all of the Kern River Valley....
Kernville, Wofford Heights, Bodfish, Lake Isabella, Alta Sierra, Mt Mesa, South Lake, Squirrel Valley, Weldon, and Onyx.
Featured Properties for sale in the Kern River Valley:
1400sf Cabin in Alta Sierra - Wonderfull rustic cabin on a double lot!
This nice sized cabin sits on two lots with a good amount of flat useable space which is a rare thing in Alta Sierra. The cabin has been modernized including a new roof but has the timeless charm of a rustic cabin with a real rock fireplace and real wood paneling. Most of the windows have been upgraded to double-pane.
Features: Refrigerator; RV/ Boat Parking; Trees; View of Mountains; Wood Burning Fireplace Insert; Freezer; Microwave; Oven-range; Water Heater
WHY RIVER & LAKE REAL ESTATE?

At RiverLakeRE.com, we offer all the tools you need to find the perfect home. You can learn about neighborhoods, you can find KRV homes for sale, get buying and selling advice, view pictures and videos, and a whole lot more. With our market knowledge and buying and selling expertise, you can rest assured that your dream home is well within your reach.
What River & Lake Real Estate can offer you:

1. Knowledge of the area..
2. Resources to assist you in your home search..
3. Assistance in a detailed selection process..
4. Help to negotiate your purchase or sale..
5. Provide due diligence during evaluations..
6. Help in understanding financing options..
7. Smoothly guide you through the closing process..
8. Local market analysis..
9. Market online and to a database of clients & other Realtors..
10. Help to objectively make decisions..

The fully functional MLS Menu will open in a new window.
NOTE: You may need to turn off any "popup blocking" software to open the MLS page.
Services
HOME SALES IN KERNVILLE; WOFFORD HEIGHTS; SQUIRREL VALLEY; AND ALL OF THE KERN RIVER VALLEY