Preparing to Buy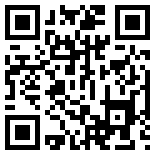 Preparing To Buy A Home
by Art Gib
Buying a home is a huge investment. In fact, for most people it's probably the largest investment we will ever make. No one has hundreds of thousand of dollars in cash lying around for purchasing homes on a whim. For the average American, buying a home takes many years of careful planning and saving until the moment is financially right to jump into such a big investment. That's why we need mortgages. We can't afford everything at once, so we need to borrow the money from a lender.
If you are thinking of buying a home, here are a few tips on how to begin. First, make sure your finances are in order. A good way to do this is to go to a lender and see if you can pre-qualify for a loan. This will help you figure out how much house you can afford and will also help you get all the financial paperwork and information together that you need in order to qualify for a mortgage loan. Pre-qualifying makes you a more attractive buyer to sellers and can also speed the process along when you find the perfect home.
Pre-qualifying for a loan is not the same thing as getting pre-approved. Pre-approval is the actual process of applying for the loan and sending the application through the underwriting process. Pre-qualification is a quick look at a person's financial situation to see if buying a home is feasible.
Qualifying for a home is based on many factors, but one factor involves interest to debt ratios. According to the Federal National Mortgage Association known as Fannie Mae, there are two income-to-debt ratios that are standard requirements for conventional mortgages. The first is that a borrower's principal and interest payments plus property taxes and insurance cannot exceed 28% of their gross monthly income (though there are some exceptions). The second is that all total monthly debt payments including any car, credit card, or housing payments must not exceed 36% of gross monthly income. An additional down payment may be required as well. Other factors in qualifying for a loan include interest rate and mortgage terms.
One of the best things you can do as you start the home-buying process is talk to a mortgage consultant or loan officer. A qualified professional can help you figure out whether you are pre-qualified or pre-approved, talk to you about loan options, help you figure out what type of loan you qualify for, and help you understand important details like insurance and mortgage notes. Buying a home can be complicated, so having qualified professionals to help you is essential. Soon you'll be on your way to homeownership.
Ready to get started right now?
You can make an appointment to meet in your home or our office. You can fill out our detailed questionnaire to find your ideal new home. Or you can just pick up the phone and dial 760-379-1617. Either way, we're at your command, devoutly loyal, smart, and eager to please…
VIEW PROPERTIES ON THE MLS
Real Estate Investments & Rentals in Kern County