Relocation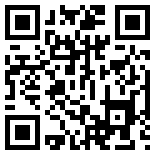 Kern River Valley Relocation
Moving from one home to another is traumatic, no matter how far or short the distance. Moving from one part of the country to another is even more difficult due to all of the "unknowns" associated new location. There are major differences depending where around the lake you are looking. Kernville, Wofford Heights, Squirll Valley...they all have thier own unique features.
In order to feel more confident about a move, it's important to know a few facts about your destination. Since each and every person's needs are different, it's best that you express those needs as clearly as possible to someone who is a position to know how to respond.
I can help you with your questions. One of my specialties is relocation, by that I mean I know the area. I can give you an overview of the neighborhoods in a large geographic area. To aid in your search for the best place to fit your lifestyle, budget and comfort zone, I can send you information on all the areas that might work for you.
Once you have the information you can make the decisions on where to look first. Since it is impossible know everything about a place until you actually see it. We can tour the areas you like in person when you arrive. Once you have seen the neighborhoods you will begin to get a feel for what is best for you. That's a decision you make, with my assistance, not pressure.
Real Estate Investments & Rentals in Kern County