Long Term Rentals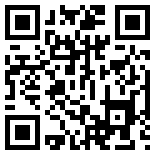 Long Term Rentals - policies and procedures.
Terms -
Good pets will be considered. Some breeds of dogs are prohibited by the insurance.
All utilities are paid by the tenant.
---
Steps to rent a property from River and Lake Real Estate:
Step 1 - feel free to drive by the home you are intrested in to view the outside and the surrounding neighborhood.
Step 2 - Please complete the preapproval form. This is not a credit application and dose not ask private information. It just gives your basic information so it can be determined if the rental is a good fit. You can complete it online (using the form at the bottom of this page. You can also download the preapporval application HERE it can be emailed to riverlakere@gmail.com or fax it to 650-440-4983.
Step 3 - We will review the preapproval form and if everything looks good we will schedual a meeting where you can view the inside.
Step 4 - The next step would be to complete the full credit application. Please download the Complete Credit Appication HERE A visit to your current residence and to meet any pets may be schedualed.
Step 5 - If all minimum requirements are met, the lease will be created and you will be given a copy to review.
Step 6 - We meet to sign the lease, collect the deposit and first months rent, and the tenant recieves the keys.
Get started now by filling out the preapproval application:
---
We manage rentals in Alta Sierra; Kernville; Wofford Heights; Lake Isabella; Bodfish; Mt Mesa; Weldon and Onyx.
Real Estate Investments & Rentals in Kern County