Avoid Mistakes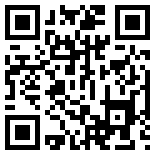 TOP SELLERS MISTAKES AND HOW TO AVOID THEM
1. PRICING TOO HIGH:
Price is everything. By overpricing you will discourage buyers more than any other single factor. You do not want to put your home in competition with homes that may be newer, larger or have more amenities than yours. This could lead to more days on the market, and costs you, the seller, money in the long run. River and Lake Real Estate know the market and help you price your home right the first time..

2. POOR CONDITION:
A home that is in poor condition does not excite buyers. Buyers perceive home in poor condition as work projects and money pits. To maximize your chances of selling your home for top dollar value, it is important to have your home in good repair. River and Lake Real Estate can help identify issues which your home which should be corrected to get top dollar value.

3. POOR CURB APPEAL:
Many buyers today prefer to drive by before looking farther into a house which is listed for sale. It is very important of your home to be an attractive drive-by. River and Lake Real Estate can help identify improvements to help your home's curb appeal which will make a huge difference.

4. DARK AND GLOOMY HOMES DON'T SELL:
Buyers love light, bright and updated homes. Buyers are often turned off to ark carpets, paint, and curtains. We can help you go through your home to identify problem areas. Open your home up and make sure the sun shines in. Another major turn off for home buyers is offensive odors from pets and smoking. Burning scented candles and create a pleasant aroma.

5. DON'T OVER-IMPROVE:
As stated above it is important to get your home in good showing condition, but don't over do it. Many large projects may not pay back your investment. Before you jump into a huge improvement project, get some good advice.

6. MAKE SURE YOUR HOME IS FINANCEABLE:
Bad exterior paint, roof, or structural problems may make your home un-financeable. The wider the scope of financing that your home can qualify for, the higher the overall market value. And remember -- government programs such as VA and FHA will be the most picky.

7. GET GOOD ADVICE AND GOOD MARKET EXPOSURE:
River and Lake Real Estate will help you get your home priced right, and will also get you started with the best fix ups. Our sophisticated web presence will get your home exposed to the largest number of potential buyers. Trying to sell your home yourself can be costly. Most 'for sale by owner' homes close for less than comparable homes listed with an agent, and you have no representation.

8. DON'T BE PRESENT DURING SHOWINGS:
An agent can always do their best job of showing your home when you are not underfoot. When your home is being shown, go for a drive or a walk. Take yourself, your family, and pets and let the agent and their clients have the freedom they need. Buyers are more comfortable and more likely to spend time looking at your home's features and benefits.

9. LET RIVER AND LAKE REAL ESTATE DO THE NEGOTIATING:
If there is ever a good reason to have River and Lake Real Estate represent you, it's during the negotiation of your home sale. A good negotiator can mean thousands of dollars to you, and will protect your interests. Try to separate your emotions from your business side. Remain cool and calm during this time. Don't let your emotions run wild during negotiations.

10. ACT FAST WITH OFFERS:
Letting offers sit around without acting can be a huge mistake. When you do get an offer on your home, act quickly and decisively. Things can change quickly in the mind of a prospective buyer. Acting quickly while the excitement and interest level are at a high point can be very important. Typically, a buyer's motivation level decreases with time. Buyers' remorse can even set in. Acting in a timely manner is essential.
Ready to get started right now?

You can make an appointment to meet in your home or our office. You can fill out the following form, email us, or you can just pick up the phone and dial 760-379-1617. Either way, we're at your command, devoutly loyal, smart, and eager to please…
Real Estate Investments & Rentals in Kern County